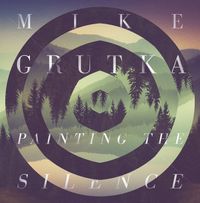 So I heard my phone beep this morning at 7:07!!! Who is even awake at that hour let alone on a Sunday? Obviously I ignored it and went back to sleep. Wouldn't you? When I woke up I saw that it was an e-mail which I then read. Because that's what you do. Read e-mails. Right? haha.
Now lately I've been a little down. This happens post release. There is so much going on around the release of a record that my energy is high and focused and the excitement is easy. Then there's the let down period. I try to not focus too much on the 'sales' or 'streams' but end up checking them anyway. I gotta make sure Spotify isn't screwing me out of my $0.0063/play!!! I need coffee after all!
Interrupted sleep aside, I was surprised to find the e-mail was from Chris Wienk who is the Program Director of 97.7 WEXT. He has always been nice to me and played my songs when he liked them. Usually though, our conversations are short and too the point. 'Send me some songs' 'Here they are' 'I'll play song X' and that's it. Which is totally fine. He's a busy guy and gets inundated with music and people begging to be heard on a daily basis. Which also makes his opinion kinda important to me. He hears it all. Local bands. National bands. New. Established. In other words he's pretty up to date on what he likes and or thinks is good to play on his station.
Here's what he said:
"This album (Painting the Silence Vol.1). You've outdone yourself. Each time I go back to it, I feel these are among your best songs. ...this record is consistently great."
Made my day. Month. Year so far. 
Big thanks to Chris and WEXT! Oh and they'll be playing a new song off the album soon. Not sure which yet--but I'm excited.
If you haven't gotten yours yet, or just want to give it a listen, well. DO SO!! NOW!!
Listen/Buy Painting the Silence Vol. 1
more soon
peace
Mike