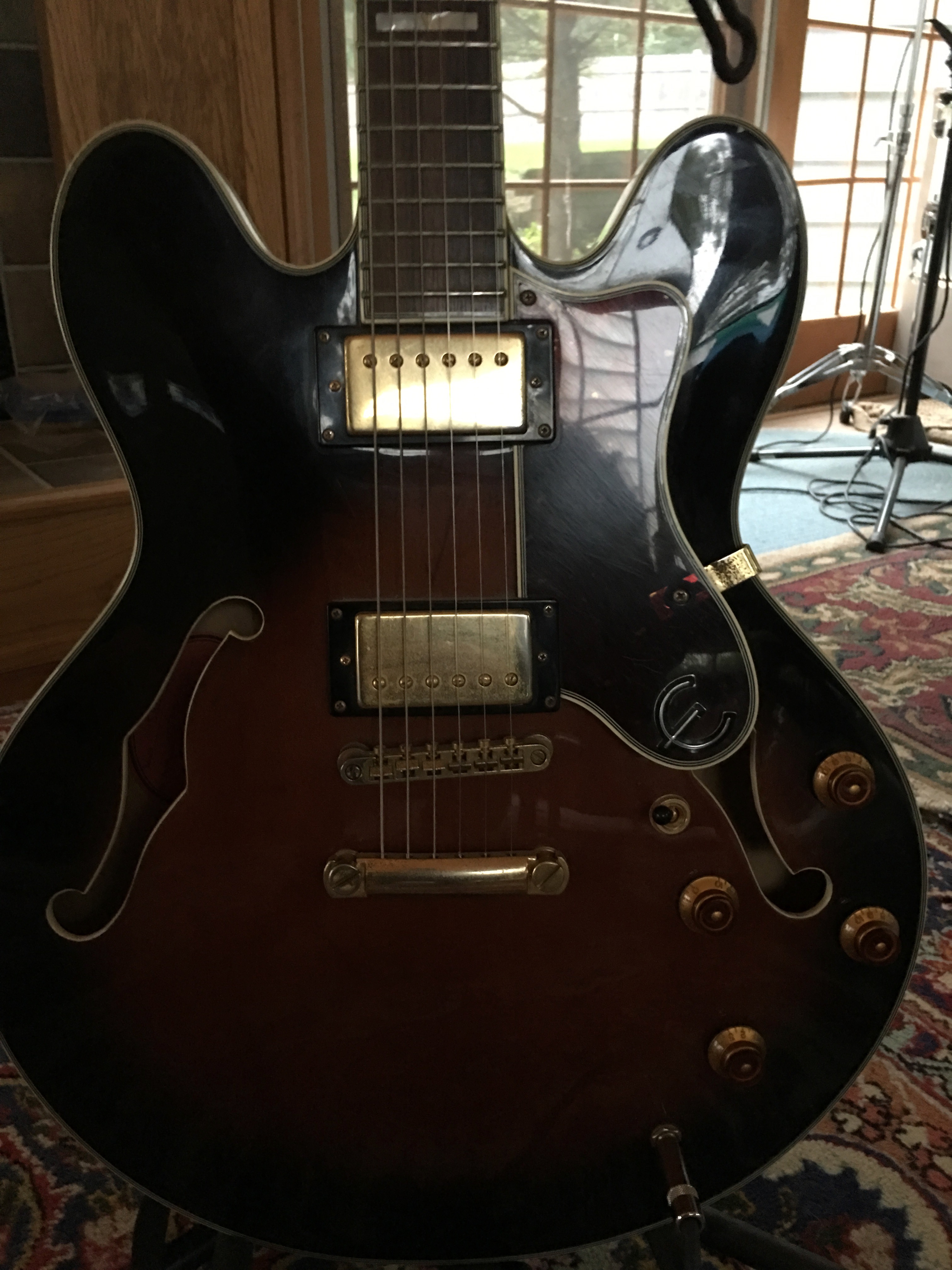 There's an inspiring post title.  October update. You're on the edge of your seat. Probably breathing heavy. Heart rate is up. Maybe breaking out in a sweat. "This, you think, THIS is what I've been waiting for! The October Update!!!"

Man time gets away from us sometimes. Today is 70 ish but rainy. The leaves are coming down with a vengeance. Tomorrow is only supposed to be in the 40's and then, well it's November. Summer was awesome but went too fast. But-- this weather is always great for locking myself away and working on music. So hey, let's talk about that.

I have 27---27! songs in 'almost done' form.  That's a lot. That's not all though. I have been recording song ideas/sketches into my phone for the past couple of years too. There are over 150 MORE ideas there. Kinda makes me wonder why I haven't put out 17 albums. Then again, none of them are all the way finished either so...there's that.

I took a ride today and listened to the 27 that are the most 'done'. For the past couple of weeks I have been writing lyrics and once that is done (that always comes last for me) all that's really left is singing.  It's that close.  It's that close. On the ride I also realized that 4-5 of these really are done. I don't know why I thought I had so much left to do with a few of them. Sometimes distance is needed I guess. Space. Time away to make you realize what you have. Or just to hear with fresh ears. 
 


This may sound stupid but one of the coolest things for me the last couple weeks is rediscovering some of these songs. I hadn't exactly forgotten about them, I just either got it in my head that 'this one doesn't fit' or 'that one is not as good' or 'i don't know what to do with this' so certain ones I haven't exactly had at the front of my brain whenever I'd get to work on them. Now I think they're great. Probably world changing if I'm being honest. Yeah. This album is world changing! It's going to be the biggest all time seller in the history of music. So, there's that. 

Funny too to realize that I can get too focused on an idea. What I mean by that is initially this was going to be a very very acoustic/stripped down album. The first batch of songs were approached that way and that is one of the reasons some of these songs got left behind so to speak. When I would come up with a more electric/rock/fast/electronic type song I'd immediately dismiss it because damn it Mike didn't you hear yourself this is the acoustic record! By being so set on that idea I left or ignored GOOD songs. And they are. They're good. World changing has been mentioned in reference to these songs.

So it's getting cold, no reason to do anything but lock the door, hang with the puppies and work on these. It's almost done. And after so much time it feels really good to realize I've gotten more done than I thought and that I'm as close as I am to being done. 

And, if you're good, there may be a teaser up soon.  

Hug somebody

peace

Mike