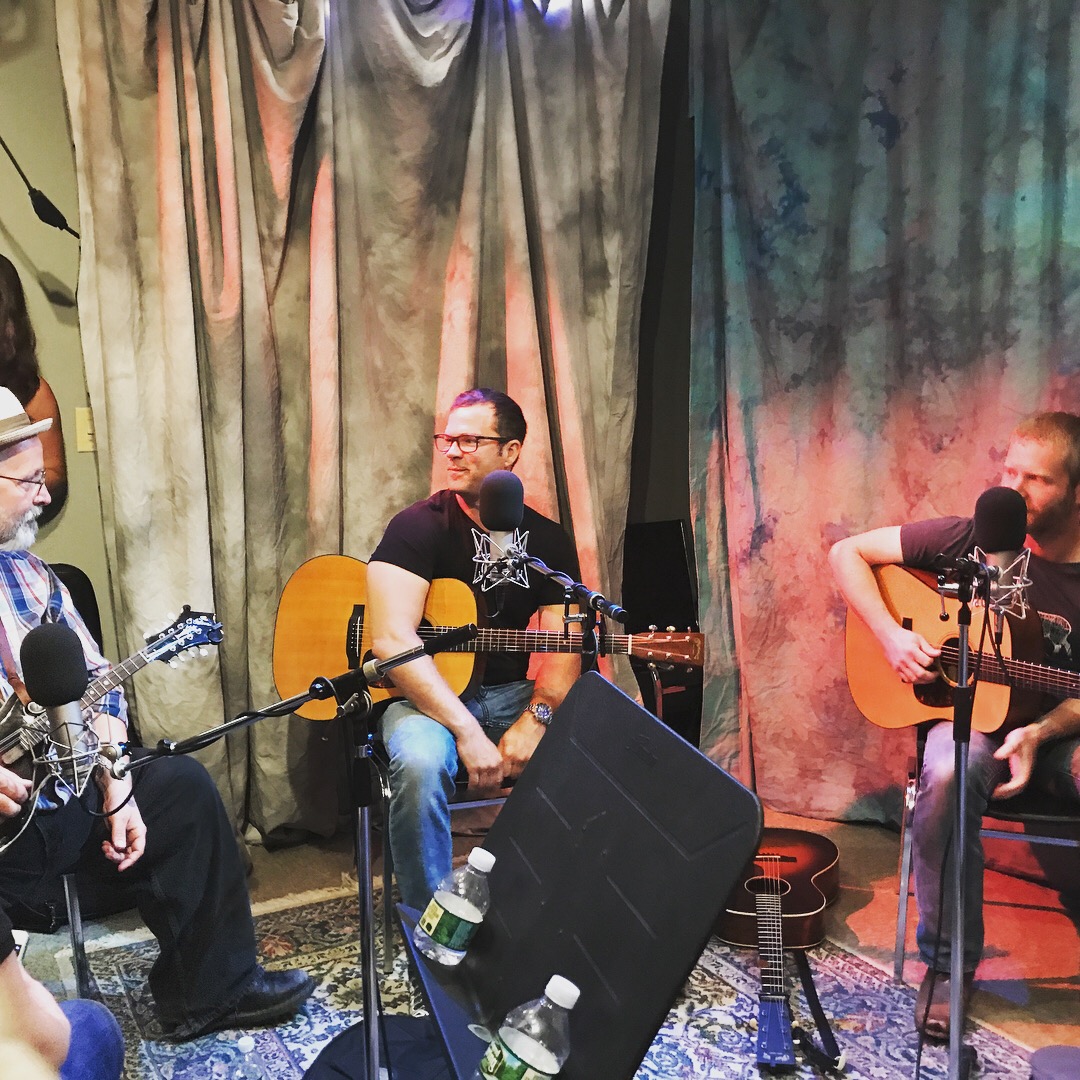 This is one of the oldest songs that made the album. I had just moved and it was a warm day in March. I took my guitar out onto my deck and started messing around. Came up with a cool melody so I recorded into my phone. This is one of those lucky moments when it just--clicked. If I played you the phone recording you'd see that nearly all the lyrics came out at once. 
When this happens I'm always baffled. I didn't sit down to write a song. I had no idea in my head. It just came out. Maybe I'm just a genius. haha
Anyway, as often happens I then got stuck. It's a very simple 3 chord country song. I had almost all the words. But the arrangement was killing me. After some time went by I came up with some vocal harmonies which helped but it still wasn't right. So there it sat with my music and lyrics, bad harmony singing and nothing else. For years. 
This past spring I thought I'd add some instruments but again nearly everything I tried wasn't right. It's like I couldn't think past what was already there. It kinda sucked. I started to hate this song haha. Then one day I put the electric guitar on there. I liked it! But something was still off. I kept telling myself I just needed to re-sing everything and it would be fine. Which I never got around to. 
Over the summer I was invited to play live on air for WEXT's 10th birthday celebration. They've always been super supportive of my music (they play songs from the last 4 CD's) and I was excited to go. There were a bunch of other musicians and fans of the station there. So I askedBryan Thomas to sing with me. He had never heard the song before and it was live ha. Lots of room for error. But he nailed it. He came up with this high harmony on the choruses. Luckily I got a hold of a video of the session and that's the part you hear now on the song. I even tried to get him to record it for me but we couldn't work out a time to do it. 
Magically, that made the song! So about 2 months ago I re-sang all the vocal part with his harmony on there. That's the version you hear. So THANKS Bryan!
Oh and my Dad loves this song. So there's that. 
If you've been following along you'll know that one reason it took me so long to release anything is that I had it stuck in my head to do an 'acoustic' album. This is a great sample of what that would've sounded like all the way through. The other songs in this vein will have to wait for Vol 2
more soon
peace
Mike