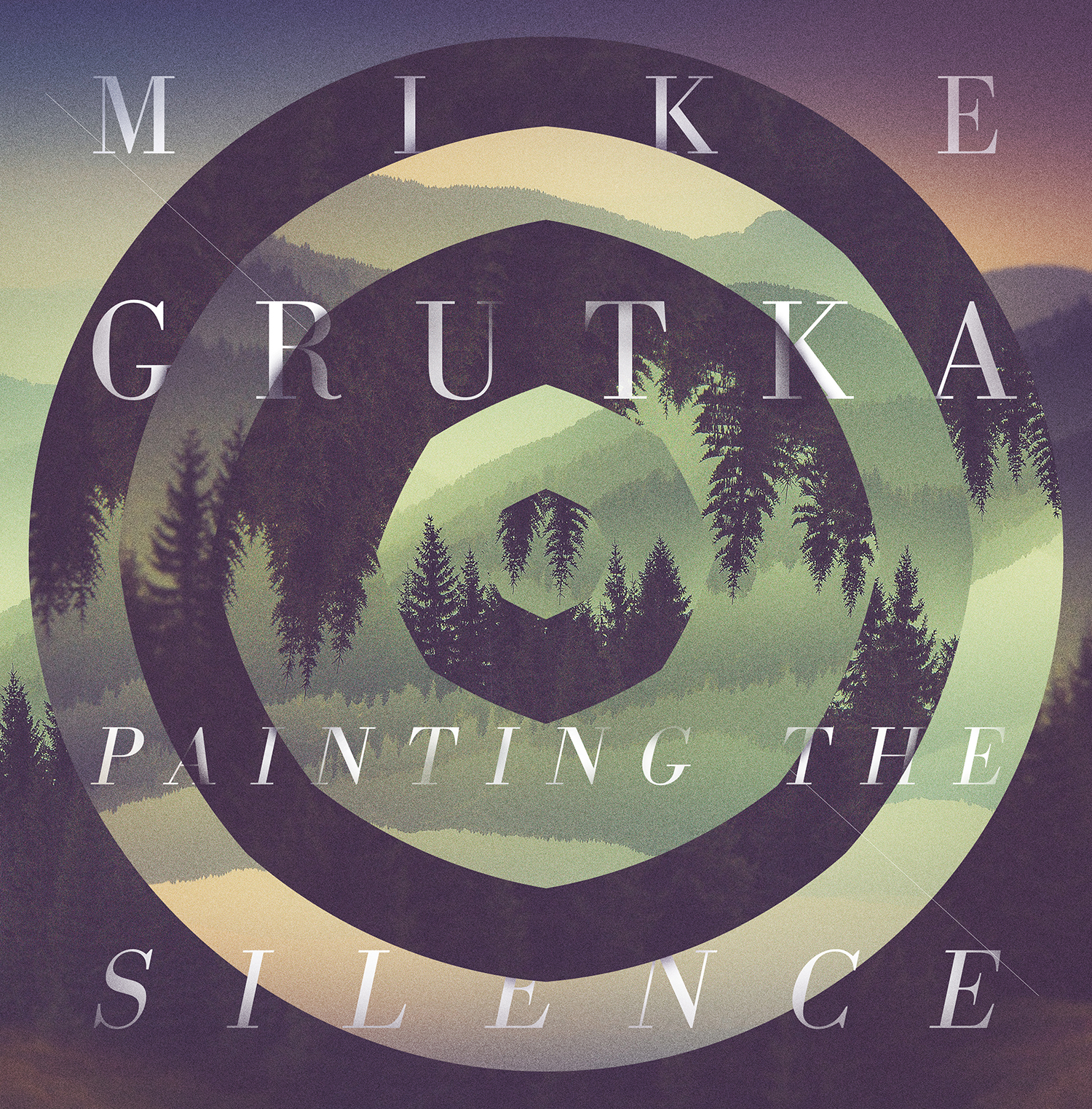 Painting the Silence. Title track. 
I've only done this once before. I think it's kinda boring to name your album after a song that's on it. Most of the time. It's just a thing I have.
Anyway. This album title came from a quote "A painter paints pictures on canvas. But musicians paint their pictures on silence."
I loved that. So that was the title of the record long before it was even formed. This song however had no title and no words until this autumn. And I LOVE THIS SONG.
I mean I like all my songs. Mostly. There are only a handful that I absolutely love and can step away from and pretend I didn't write it and listen like everyone else does. Like it's just a song. Not MY song. Just a song. This is like that for me.
It was a long long journey for this to be finished. The whole thing started about 6 years ago. I had a bunch of people over for a cookout and they all brought guitars and we sat on the deck playing late into the night. After everyone left I just started strumming some chords and a 2 part melody came out. No words. Not even good mumbles like usual. And no real good transition from one part of the melody to the other. And I also didn't even try to record it at all. 
Over the next few months I would keep coming back to it and sing the melodies. I especially liked going into the high part (that only shows up at the end of the song)
I liked it. It was fun. Something about it stuck with me. I don't really know why since it's only 2 chords. 
The next summer my brother had a job near Bar Harbor Maine. I went up to see him for a week as he closed up the house. Early September is gorgeous there if you ever get a chance to go. One day we sat on the dock overlooking the harbor and just....talked. For hours. About life. Family. Jobs. Time. It was awesome. It was sunny when we started and as we sat there we watched a bank of fog roll in off the ocean. When we were done talking we couldn't see more than 25 feet. The end of the dock disappeared.
For some reason as we walked back up to the house this song popped into my head and the first verse came to me. 
Daylight shining on the water
all our memories collide
in this life how'd we lose our way i don't know
listen to the wind an softly sigh
Then I was stuck again. For a long time. The fog rolling in made it into there but the song really wasn't about talking to my brother. It's about life. Finding your place. Listening to your heart. Searching for....something. 
It's a 'big' song. It starts small and builds up and it's pretty and dreamlike and strong and I just love the way it came out. 
The piano is supposed to sound like waves by the shore. I think it works.
One of the challenges since it is only a 2 chord song was making it interesting. The layers of the instruments. When things come in or drop out. It was fun.
I also got to play my mandolin on it which made me happy.
I hope you like it. It's my favorite one on the whole album.
more soon
peace
Mike